Will you be our next satisfied customer ?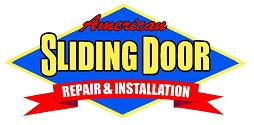 (925) 285-5443
Our goal is for every customer to be satisfied with our repair work or the new door that we have installed. We hope to see your name on this page soon!
(We keep all of our testimonials on file and in their original form).
"My sliding glass patio door was hard to open and close. I called American Sliding Door and their technician came out and replaced the rollers. In less then an hour, he had that door sliding like it was new. He was on time, efficient and very courteous".
- - - - - L.S.

"America Sliding Door installed mirror closet doors and what a great job. They are reasonably priced and kept all the promises in regards to quality and installation dates & time. I will recommend them to all my family and friends!"
----L. Kincaid, San Ramon
"Ron was great! He arrived exactly when he said he would. He worked efficiently and my sliding doors, which have not worked well for years, now slide open and closed effortlessly. He made adjustments to prevent fingers being pinched and fixed the lock. I highly recommend American Sliding Door."
-----Robin Frederick
"I love the new pet door! It brightens the room!! Gives me more room to go out of the door & finally, I feel secured knowing my patio door can be locked. Thank you so much! It was so nice of you fixing the wheels! I'd definitely recommend you to my friends! It's been a pleasure doing business with you.
-----Sincerely, Marsha, Livermore
"Our sliding door is over 20 years old and we've had troubles with it since we first moved into our new home. It was very difficult to open and close. We've always had to use 2 hands to open it. When it was repaired by American Sliding Door, we couldn't believe how easy it was to open and close it. It's a big relief to have it repaired. I would recommend everyone to have their sliding door repaired by American Sliding Door Repair.
-----Jon, Alameda
"Our two over-sized sliding glass patio doors were in great need of service, with one not moving at all, and the other moving with great difficulty, because of wear and tear and a change in the size of the door frame opening from settlement. Ron came up with an excellent repair, fixing both doors in a professional and timely manner. We are extremely happy with how easy these doors now open. We would highly recommend Ron for any sliding door repair. He did not ask us to give this testimonial, but after the fine work he did at our home we wanted to let him know how much we appreciated his excellent service. Thank you
-----Carla, Berkeley
"Technician did such a great job fixing our sliding door. He called ahead to let me know he would be 10 minutes late, worked fast & even fixed the screen door in addition to replacing the rollers on the glass slider. We highly recommend him.
----- Dave & Laverne Leach.
"Fantastic work - very through & clean work. Very pleasant person. On time, & cleans up after work is completed. Pricing is very fair. We would highly recommend this company.
-----Charles & Fay Brown, Pleasant Hill
"We called American Sliding Door because their slogan was so catchy -- "Stop fighting your sliding door." Ron did a great job repairing our pocket door. We were very impressed with his work and his special tool. We will definitely call him whenever we need any door repairs!
-----Russ and Danna Coner
"American Sliding Door has done an excellent repair service for us and we have had referrals about his service which also includes Glass Patio Doors, Shower Doors, Wardrobe Doors...etc. Please feel welcome to call or come and see his fine work. His performance, punctuality, and personality are the very best too!
-----John & Mary Francis Crabtree, Concord (925)-676-2484
Thank you very much for the repair of the sliding screen door @ 320 Lee St. in Oakland. I will be very happy to recommend your services should anyone have any sliding door repair needs.
-----Martin Kosnok, Oakland
"For approximately 4 years, I have been fighting a sliding glass patio door and the screen that accompanied it. For all those years, I have been fighting both doors. The glass door was so heavy that a small woman had trouble sliding it back & forth. I was frequently heard to say, "I hate this door!" My husband repaired the mechanisms on the screen so many times that he too said, "I hate his door!" And so we called American Sliding Door Co., Ron came to our home, gave us an estimate and delivery date. True to his word, he returned with everything he needed, and repaired the glass door and installed the new sliding screen door. Both of them work like magic--smooth & easy. If You're tired of fighting with your doors, call Ron at American Sliding Door. You'll be totally satisfied, just as we are.
-----Wally & Lina Hale, Martinez
"Ron was professional and courteous; we were going to move because our pocket door were such a mess! He fixed them with no fuss and they now work better than when we first purchased the house twelve years ago. We highly recommend him!
----- Colleen and Marc Rovetti, Orinda
"What a difference my new sliding door makes! My old closet door was heavy and hard to move, and my new door rolls smoothly and quietly. I could surely kick myself for not replacing my old door sooner. The installer was exceptionally efficient and thorough."
----- Elizabeth Worthington, Rossmore
"Called on a Friday afternoon regarding non-operational sliding glass door. Arrived on Saturday mourning and installed a new guide and rollers. Sliding Glass door now operates like new. Fantastic job! We would use their services again. Thanks!
-----M.D., Concord.
"Thanks so much for fixing the slider so fast - Wish I'd had you out a year ago when I bought the house - I've been struggling with that thing forever!
-----Kim, Brentwood