Stop Fighting Your Sliding Door !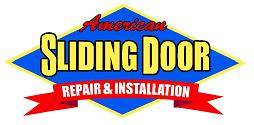 (925) 285-5443
Servicing SAN FRANCISCO EAST BAY area
...... since 1995 ......


"5 star reviews on yelp"

"Angie's List Super Service Award winner"

Does your sliding glass patio door needs two hands to open and close? Concerned about broken lock or handle? Are closet door wheels or track damaged? Is your bathroom pocket door stuck and needs rollers replaced or new heavy duty track installed?

We specialize in solving these and other sliding door repair problems and installing new doors since 1995.


Our customers have benefits of:
one hour appointment window (weekends are available)
fully mobile service (repair jobs completed on first visit)
experienced, licensed company (thousands of door projects)
"Excellent service! My slider finally works! Came when scheduled."
- - - - - A.O. Walnut Creek
"American Sliding Door company works miracles. They took our 18-year-old door and basically took it from full effort to no effort. Ron and his team get our highest recommendation"
- - - - - Paul and Debbie Hirsch, Danville
To read more reviews go to Testimonials page. You can also check great reviews we have received on YELP and ANGIE'S LIST.


Selection of new doors intimately reflects our experience in servicing all brands and types. Whether you need a new closet door, patio door, folding door, heavy duty screen door or pet door, we can help you choose the right product.
"Sell the Best and Service the Rest"
. . . sums up our approach with regards to repair and installations.




925-285-5443
"We should have replaced those rollers long time ago!"

"It moves so smooth and easy now!"

"My patio door has never worked this good!"
. . . . . . are common remarks from our customers!
Don't waste time hoping neighbors, friends, handymen or other companies, will fix your sliding door. They often do more damage (we know this from "experience" - we are called to remedy their mistakes). If you have been told that your door cannot be repaired and you need a new door - that might NOT be the case!
Call us now and you WILL stop fighting your sliding door!
___________
We provide service to these San Francisco Bay Area communities:
Contra Costa County
(925): Alamo, Antioch, Bay Point, Bethel Island, Blackhawk, Brentwood, Byron, Clayton, Concord, Danville, Discovery Bay, El Cerrito, El Sobrante, Hercules, Lafayette, Martinez, Moraga, Oakley, Orinda, Pacheco, Pittsburg, Pleasant Hill, Richmond, Rodeo, Rossmoor, San Pablo, San Ramon, Walnut Creek.
Alameda County
(510): Alameda, Albany, Berkeley, Emeryville, Dublin, Livermore, Oakland, Piedmont, Pleasanton, San Leandro.
Solano County
(707): Benicia, Fairfield, Rio Vista, Suisun City, Vacaville, Vallejo.
94506 94507 94509 94513 94514 94517 94518 94519 94520 94521 94523 94525 94526 94530 94531 94547 94549 94553 94556 94561 94563 94565 94572 94582 94583 94595 94596 94597 94598 94801 94803 94804 94805 94806 94850 94589 94510 94533 94534 94535 94534 94585 95687 95688 95696 94589 94590 94591 94592 94503 94558 94559 94581 94503 94501 94502 94550 94551 94566 94568 94577 94578 94579 94586 94588 94601 94602 94603 94605 94606 94607 94608 94609 94610 94611 94612 94615 94617 94618 94619 94621 94702 94703 94704 94705 94706 94707 94708 94709 94710
For the cities we do not service visit our partners at_ A-1 On Track
For Ventura, Santa Barbara and Los Angeles:_ American Slididng Door Repair
lic# 710723